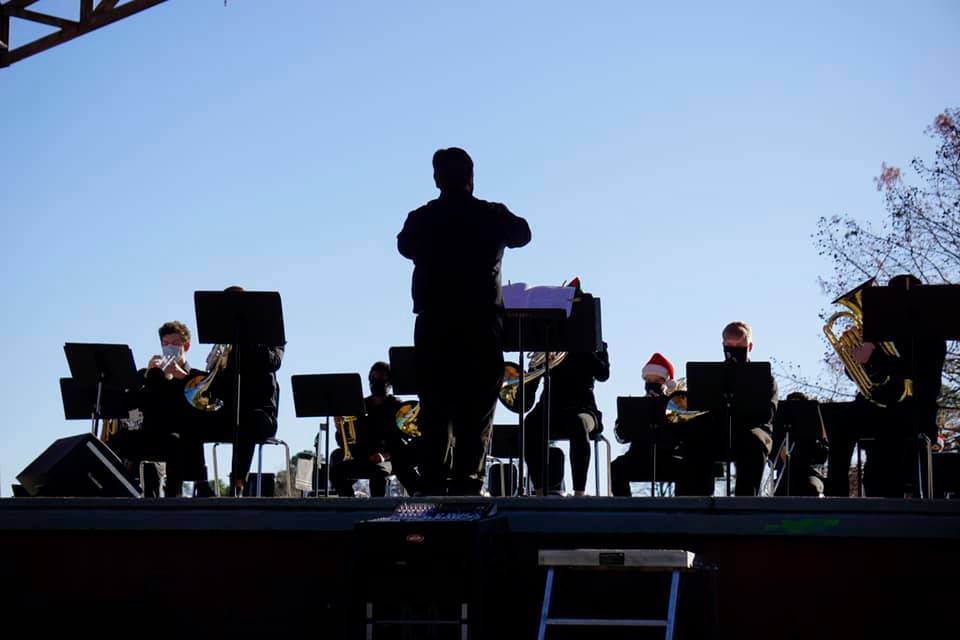 Maumelle Band Concert Held Outdoors
PCSSD
Tuesday, December 08, 2020
MAUMELLE, Ark. -- Staff and students continue to adapt and think out of the box during this COVID-19 pandemic. The winter concert looked different than the past, but staff made sure to provide a memorable experience for the students.
The Winter Band Concert was held outside this year at the Lake Willastein Amphitheater in Maumelle. The students were able to socially distance and families were able to bring lawn chairs and blankets to watch the performance.
The jazz band, percussion ensemble, brass choir, woodwind choir, and concert band all performed.