EDIT MAIN
EXTRACURRICULAR ACTIVITIES
Archery Team
Contact: Denise Swinney, dswinney0548@pcssd.org

MHS NASP Archery team competes in local, state and National tournaments. State and National tournaments are determined by regional and state qualifying tournaments. Eligibility is the same as regular sports in PCSSD. This team is open for anyone interested to try out. Out team is limited to 26 members based on highest scores from tryouts.
Band
Contact: Kerry Blakemore, Director, kblakemore5029@pcssd.org; Mary Poppelreiter, Assist. Dir.; Robert Meadows, Assist. Dir.
Additional Links: maumellehsband.com, Facebook @mhshornetband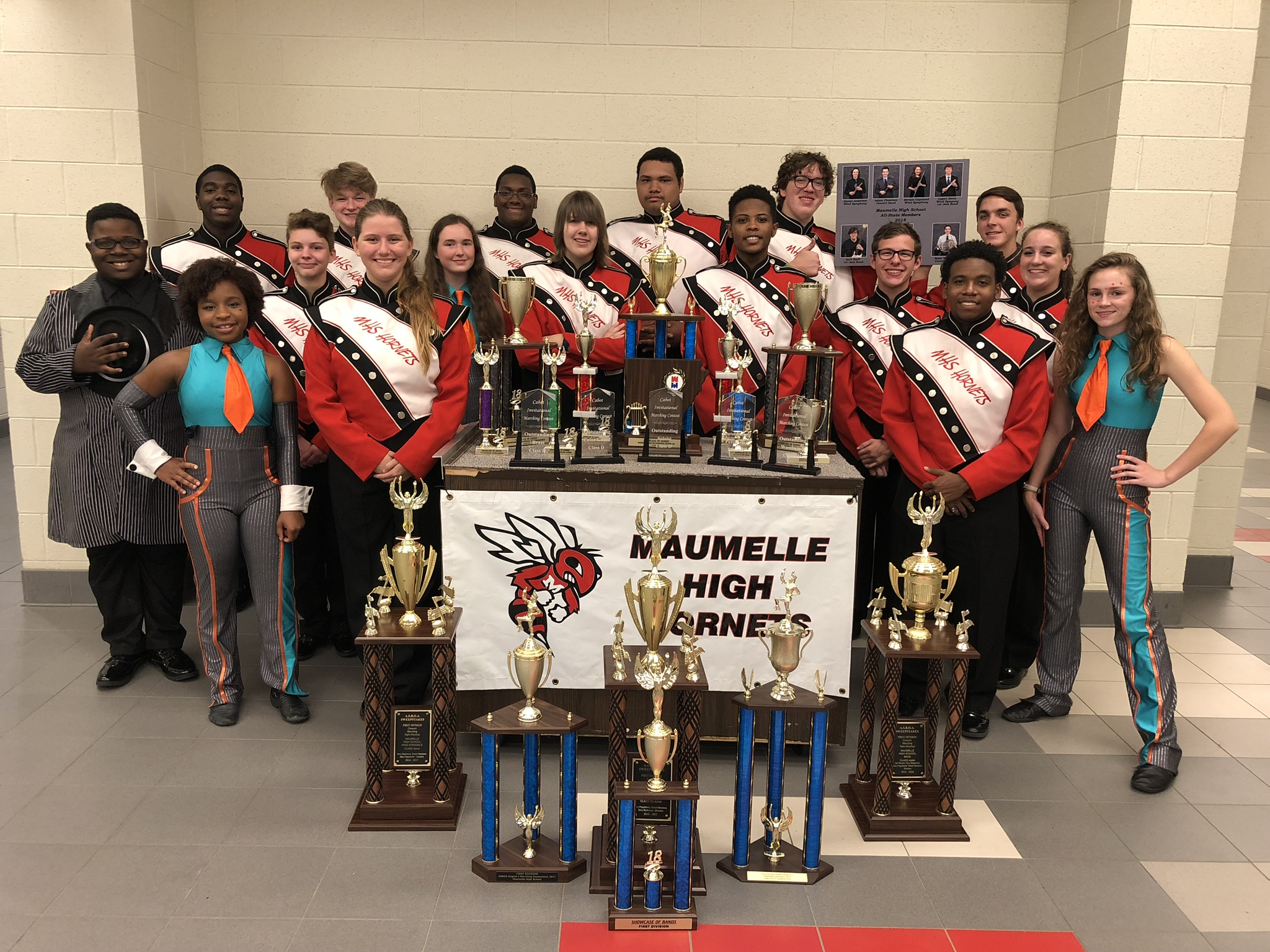 The Maumelle High School Band program, established in 2011 is an academically rigorous music program, where students perform and compete at the region and state level consistently. MHS Band members participate in Large ensembles such as marching and concert bands, as well as smaller ensembles such as jazz band and chamber groups.
Baseball
Contact: Barrett Davis, bdavis4189@pcssd.org
Maumelle High School Baseball competes in the 5A Central Conference. All of our student/athletes maintain a 2.0 or higher GPA.
Basketball (Varsity Boys)
Contact: Michael Shook, cshook1332@pcssd.org
Additional Links: Twitter @MaumelleMBB
We are one of the top boys basketball programs in the state. In our 8 years here we have won our conference 5 times, we have made the quarterfinals of the state tourney 4 times, the semifinals once, and made it to the state championship game twice. We are in the 5A Central Conference which is one of if not the toughest conference in the state. We play fast and an exciting brand of basketball! For eligibility refer to the AAA handbook.
Cheer (JV)
Contact: Katrina Jones, kjones6305@pcssd.org
Additional Links: Instagram @maumelle_jv_cheer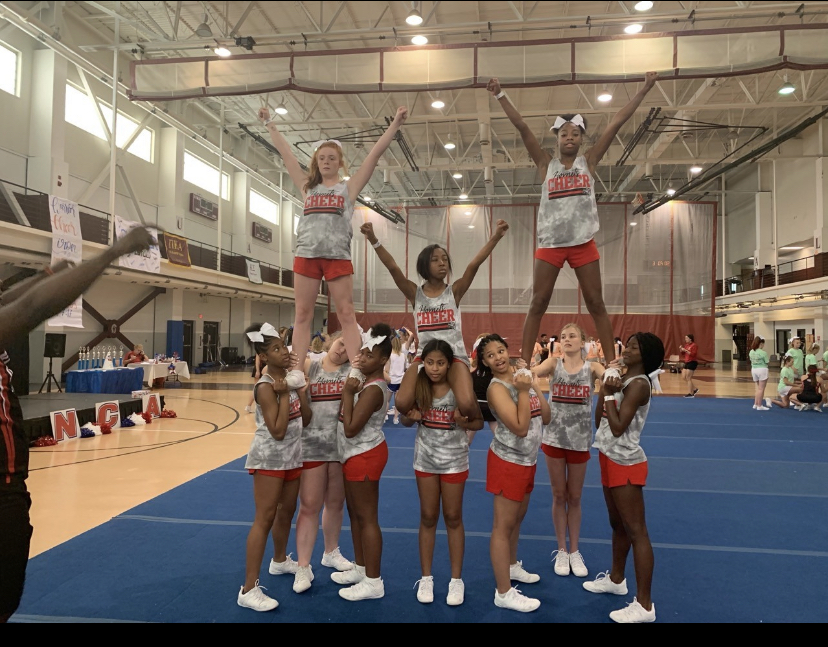 Members of the MHS JV Cheer team are responsible for promoting school spirit by engaging the crowd and leading students and fans in team spirit.
Cheerleaders are also responsible for maintaining a positive image while serving both the school and in the community. Eligibility requirements include maintaining a minimum GPA that consistent with standards set forth by AAA. This past year, the MHS JV Cheer team had a combined overall GPA of over 3.0.
Cheer (Varsity)
Contact: Sherry McCarty, smccarty1030@pcssd.org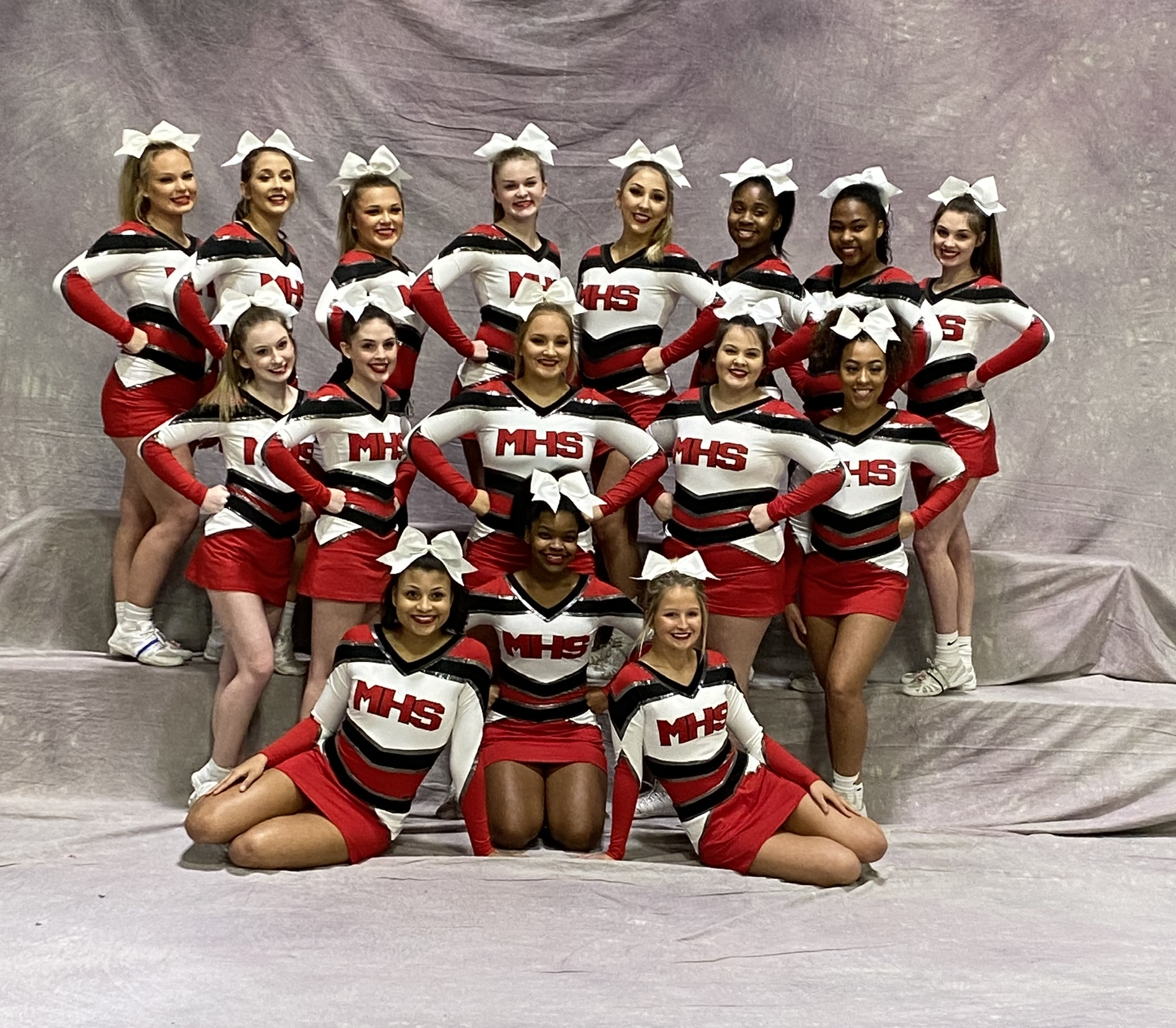 9-12 graders are able to tryout for cheer the week before Spring Break. Mandatory cheer-parent meetings are held at least 30 days before tryouts. Judges are brought in and score the participants using a scoresheet. We cheer at varsity football and basketball games, complete community service events, help with PBIS for school spirit, hold pep rallies at our feeder pattern elementary schools and high schools, and we are a competitive cheer team.
Cross Country/Track and Field (Girls)
Contact: Eric Henry, jhenry1463@pcssd.org
Additional Links: Twitter @MHSHornetsXC_TF, Facebook @MaumelleTrackAndField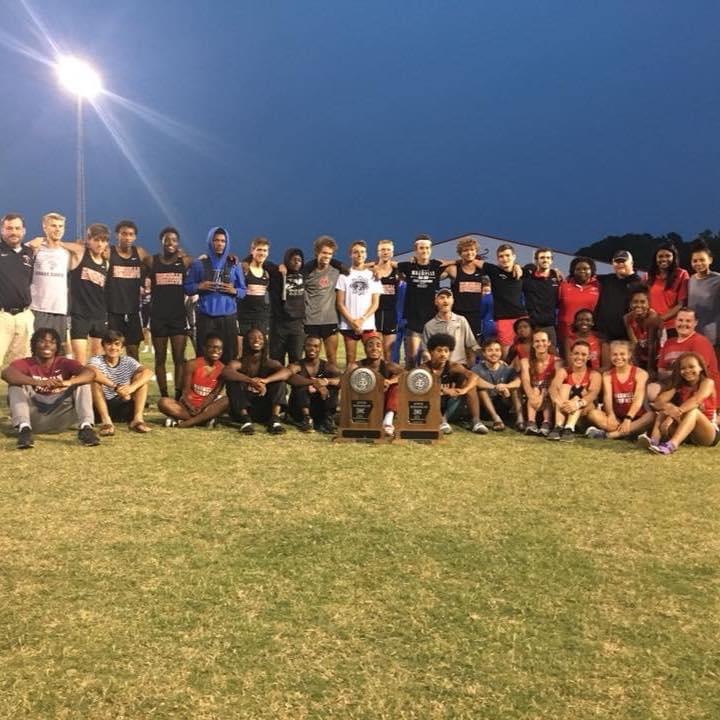 Athletes must also meet all AAA eligibility requirements.
DECA
Contact: Sherry McCarty and Linda Bahloul, bchambers6459@pcssd.org
Additional Links: www.deca.org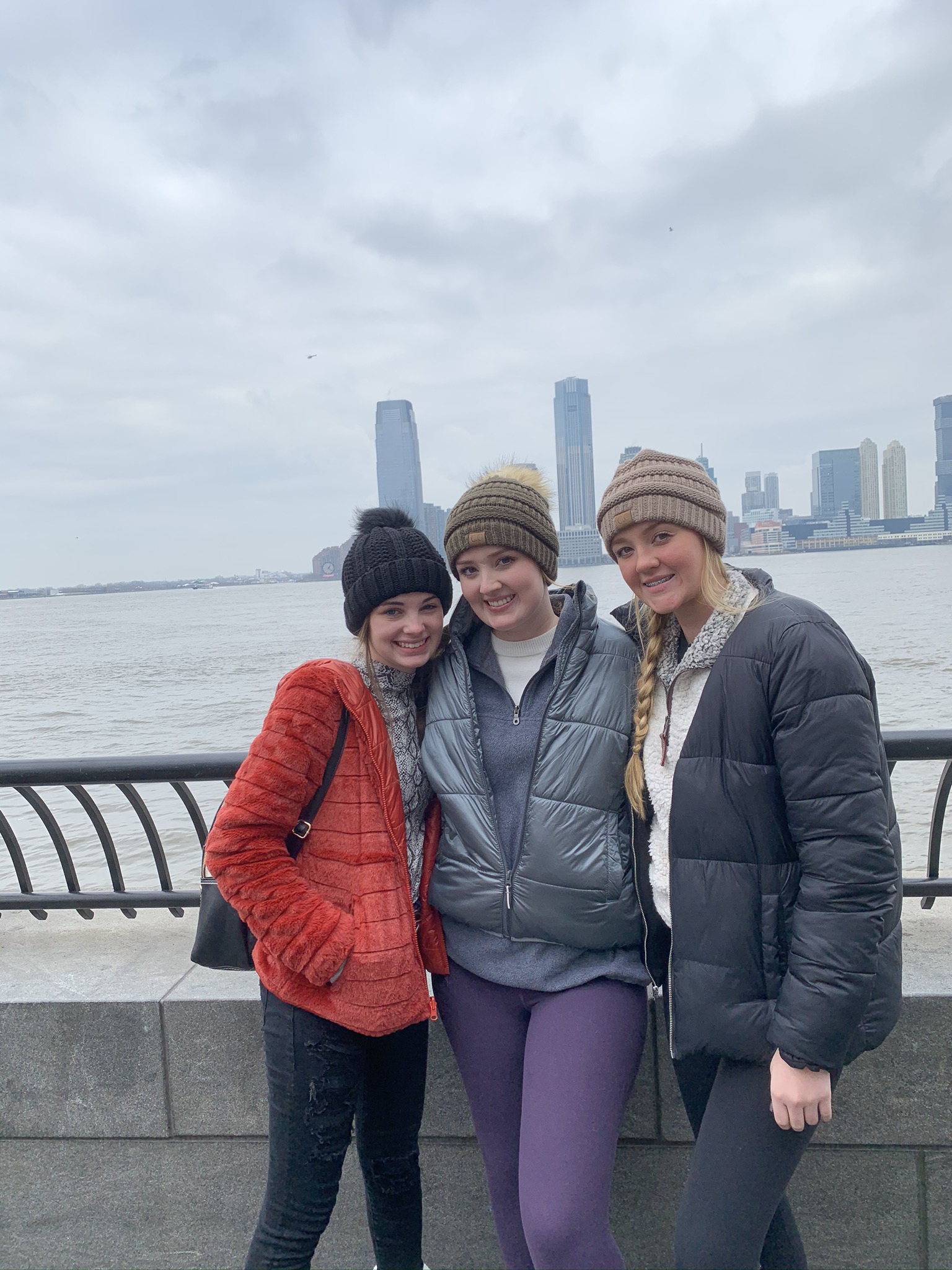 DECA prepares emerging leaders and entrepreneurs in marketing, finance, hospitality and management in high schools and colleges around the globe. This is available for 9-12 grade. Sign up is at beginning of the year and we complete competitions, community events, and travel to out of state events.
Family, Career and Community Leaders of America (FCCLA)
Contact: Kristin Herring, Allyson Owens, amd Kim Clymer; kherring2215@pcssd.org
Additional Links: fcclainc.org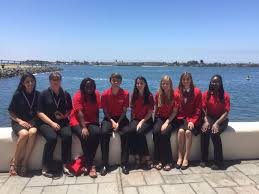 FCCLA is a student-led organization with LEADERSHIP DEVELOPMENT as a primary focus. All FCCLA members have the opportunity to become leaders within the organization. The skills gained, connections formed, and opportunities experienced through serving as an officer in FCCLA will elevate students as they take the lead in families, careers, and communities of today and tomorrow. Through participation in COMPETITIVE EVENTS, FCCLA members gain EMPLOYABLE SKILLS and INDUSTRY INSIGHT needed to thrive in the 21st Century. FCCLA offers programs, contests, scholarships, and opportunities for members to develop REAL-WORLD SKILLS become COLLEGE- and CAREER-ready, and make a difference in families, careers, and communities. Every year, FCCLA hosts conferences that bring together FCCLA members, advisers, and supporters from across the nation to learn, compete, and network. FCCLA equips members with real-world skills through Family and Consumer Sciences (FCS) education by preparing members for careers through its four Career Pathways: Human Services, Hospitality and Tourism, Education and Training, and Visual Arts and Design.
Fishing Team
Contact: Robbie Walker, jwalker2040@pcssd.org
We compete in fishing tournaments around the state as well as other states for national tournaments.
Football
Contact: Kirk Horton, khorton2224@pcssd.org
Additional Links: Facebook @maumellehornetfootball, Twitter @MHSHornet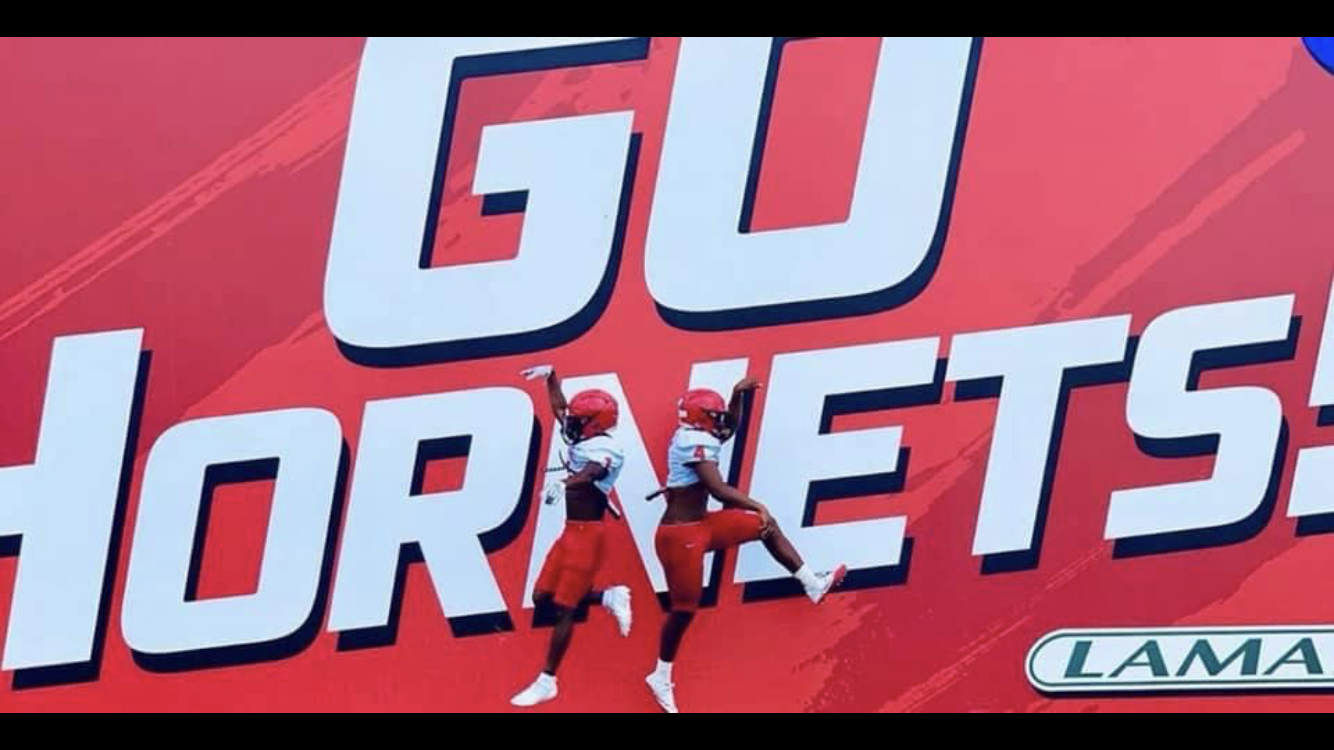 5A Central Football
Participants must have a 2.0 GPA or above
Forensics
Contact: Brian Chambers, bchambers6459@pcssd.org
Additional Links: www.actaa.org
Forensics is for those students who are interested in competitive speaking and debate. Students compete in numerous Speech and Debate tournaments throughout the year hosted by Arkansas Communications and Theatre Arts Association and the Arkansas Activities Association. Students may wish to enroll in the Forensics class in order to refine their speaking and debating skills.
Genders and Sexualities Alliance (GSA)
Contact: April Smith and La Wanda Jordan, asmith5014@pcssd.org
National Honor Society
Contact: Felicia Acord, facord6994@pcssd.org
Additional Links: www.nhs.us, Instagram @mhs_national_honor_society, MHS NHS Student FAQ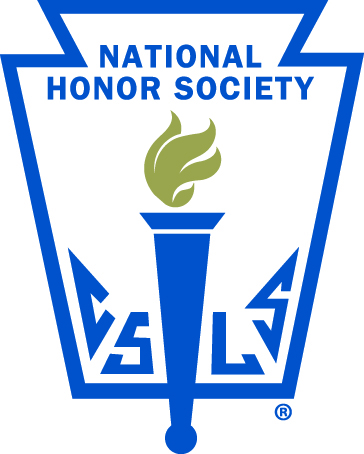 The National Honor Society (NHS) elevates a school's commitment to the values of scholarship, service, leadership, and character. These four pillars have been associated with membership in the organization since its inception in 1921.
NHS recognizes students that demonstrate the values of scholarship, service, leadership, and character. These students receive an invitation once they attain a cumulative 3.5 GPA with high school credits. To be nominated for NHS students must complete an application that is voted on by a faculty council comprised of 5 senior teachers. Once nominated by the faculty council the students are inducted in a formal ceremony in March.
NHS students can participate in one of three committees: School Service, Community Service, or Chapter Service. These committees teach students leadership and enhance their service to the school, community, or chapter.
2019-20 School Activities (subject to change):
Club Rush Night
Induction Ceremony (yearly)
Senior Plaque - yearly, since 2019
Thanksgiving Food Drive
Thanksgiving for underappreciated staff - new (delivered treats to staff including custodians, cafeteria workers, special education helpers, and more)
CBI Easter Egg Hunt (new)
Wetland cleanup (new)
MHS Graduation ushers (hand out programs) - yearly
Individual members are responsible for 16 hours of community service per year to keep their membership active.
Science Club
Contact: Marlena Roe, mroe3150@pcssd.org
Science club provides students an opportunity to explore interests in various fields of science and participate in community service projects.
Soccer (Boys)
Contact: Brian Chambers, bchambers6459@pcssd.org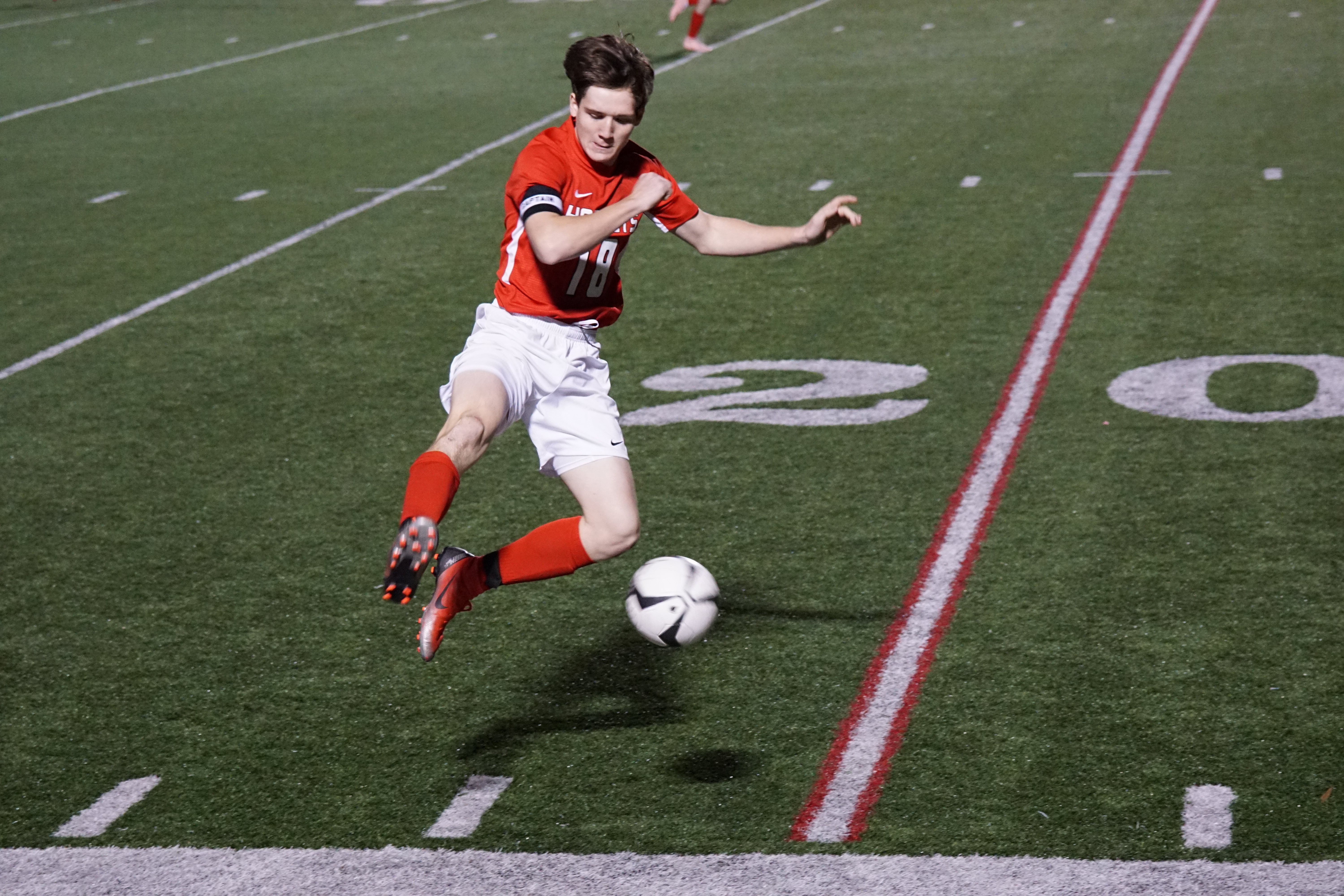 Boy's Soccer team for Maumelle High School. Students must be enrolled at Maumelle High School in grades 9th-12th. All athletes are required to maintain a minimum of 2.0 GPA and have a current physical. Tryouts are held in mid-November.
Spanish Club
Contact: Dena Yancey and Timothy Hughes, thughes8455@pcssd.org
We use our Spanish club as an effective way to expose students to the various cultures of the Spanish-speaking world. We encourage club members to strengthen vocabulary and speaking skills by asking them to only speak in Spanish during our club meetings and special events. Topics such as food, travel and the arts are weekly themes for after school meetings. In addition to having our club members practice conversational Spanish during club time, we jazz up our sessions with a variety of language, vocabulary and trivia games, such as Spanish scrabble, bingo or hangman. We may also play a classroom version of Jeopardy with trivia questions commonly used for the State Spanish Quiz-bowl competition. Finally, we get our club members excited about the Spanish culture by teaching them steps to different Spanish and Latin American dances.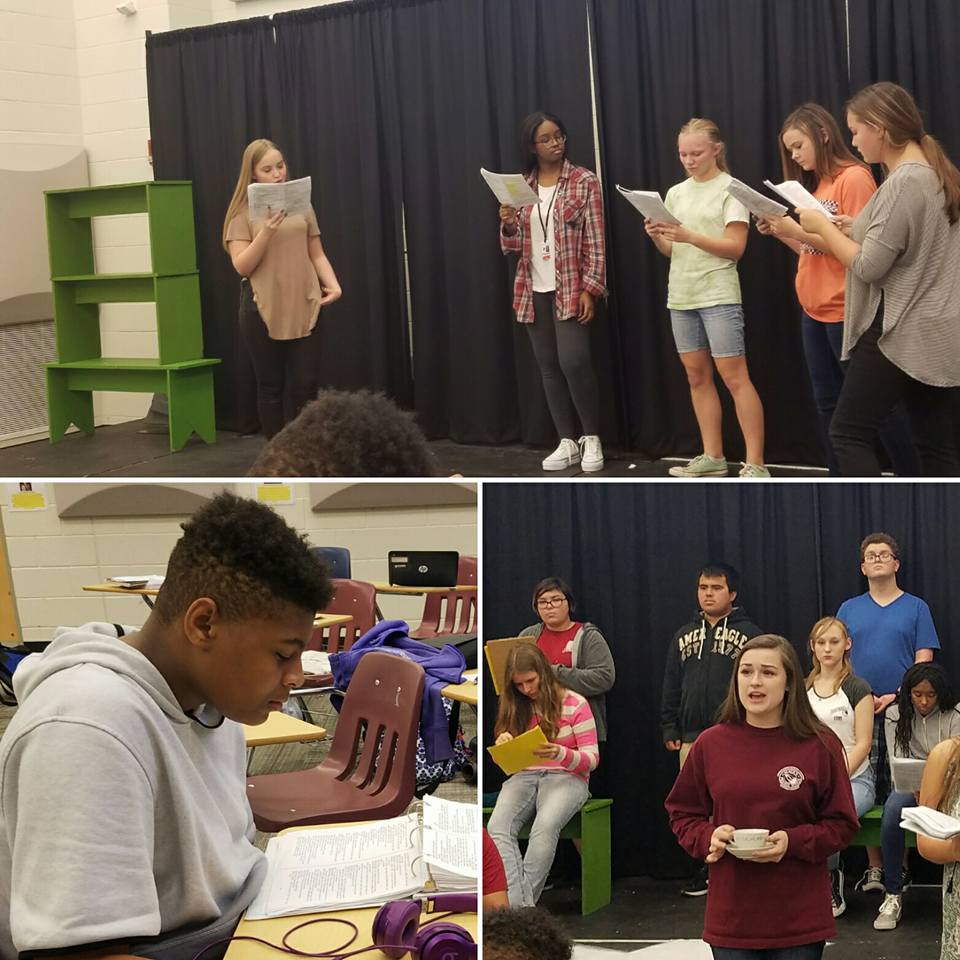 Theater and Dance
Contact: Bib Birdsong, rbirdsong1588@pcssd.org; Shoshanna Moore, smoore7028@pcssd.org
Additional Links: Facebook @maumelledrama
We produce a straight play in the fall and a musical every Spring. Our play and musical auditions are open to all Maumelle High School students.
Thespian Honor Society
Contact: Shoshanna Moore, smoore7028@pcssd.org
Additional Links: www.schooltheatre.org, Instagram @maumellehighthespians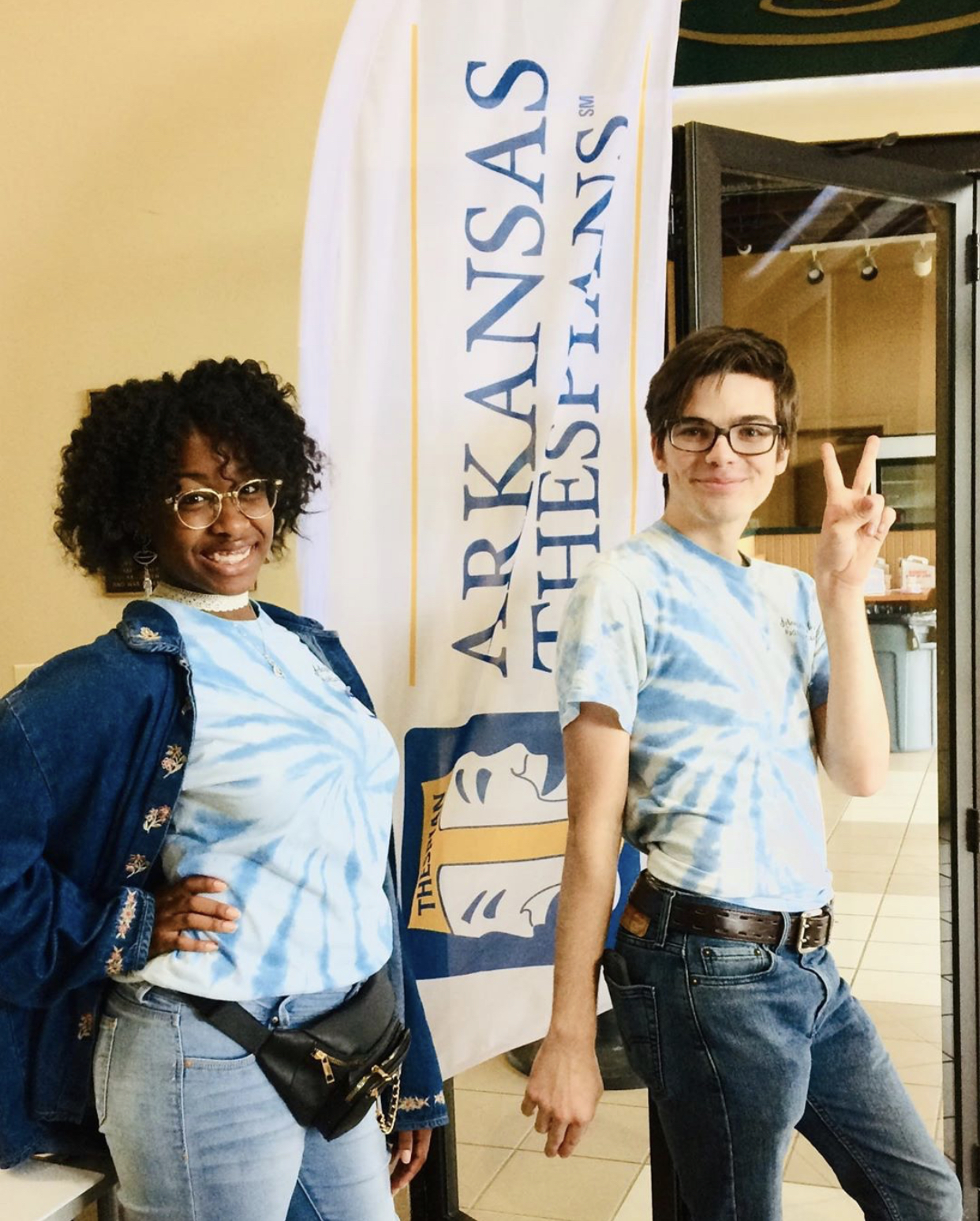 The International Thespian Society is an honor society for theatre arts students. Students must attend a school with an active Thespian troupe and complete a sufficient quantity and quality of work in theatre arts in order to earn an invitation to be inducted.
Volleyball
Contact: Jimbo Pearson, jpearson6297@pcssd.org
The lady hornet volleyball team is a successful, hard working group of ladies. They expect to win and work to achieve success. being a part of a team teaches many life skills the young ladies can use outside competition. These ladies are a close family and expects each other to put forth their best effort while practicing and playing against other teams in competition. If you think you have what it takes to be a part of something great then please contact the coach for a tryout or watch for an announcement about tryouts. We work through the summer because our season is at the start of school each year. You must carry a 2.5 GPA and have a current athletic physical stating you can participate in athletics.
Yearbook
Contact: Kristin Jones, kjones20@pcssd.org
Additional Links: Yearbook @maumyearbook
Documenting school activities and events for our annual book and for the school's website and social media.