MAUMELLE, Ark. -- The Pulaski County Special School District will be working closely with the project team from KINCO Constructors for the Maumelle High School facilities projects. During this process, PCSSD will share project updates on the Maumelle HS website and Facebook page.
Project Update - January 12, 2023

Baseball & Softball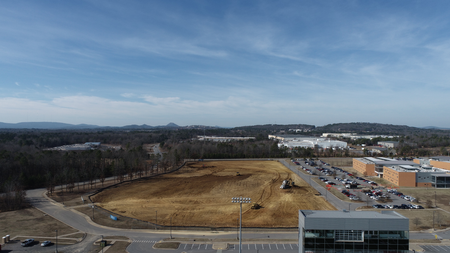 Earthwork: Site grading continues at baseball and softball. Concrete and utility work is being planned and will begin within the next couple weeks.
Field House/Track & Field: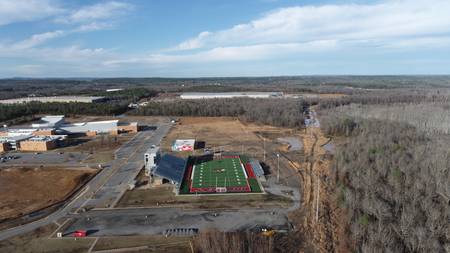 Earthwork: The new drive along the east side of the football field has been cut to grade. Work will continue in this area over the next couple weeks. Grading for the field house building pad started this week. An area north of the track has been graded to provide a construction lay-down area for the project. Rock has been placed over the graded area which will also serve as future bus parking.